Al- Aqsa - Full 3D Relief - 200cm Length x 150cm Height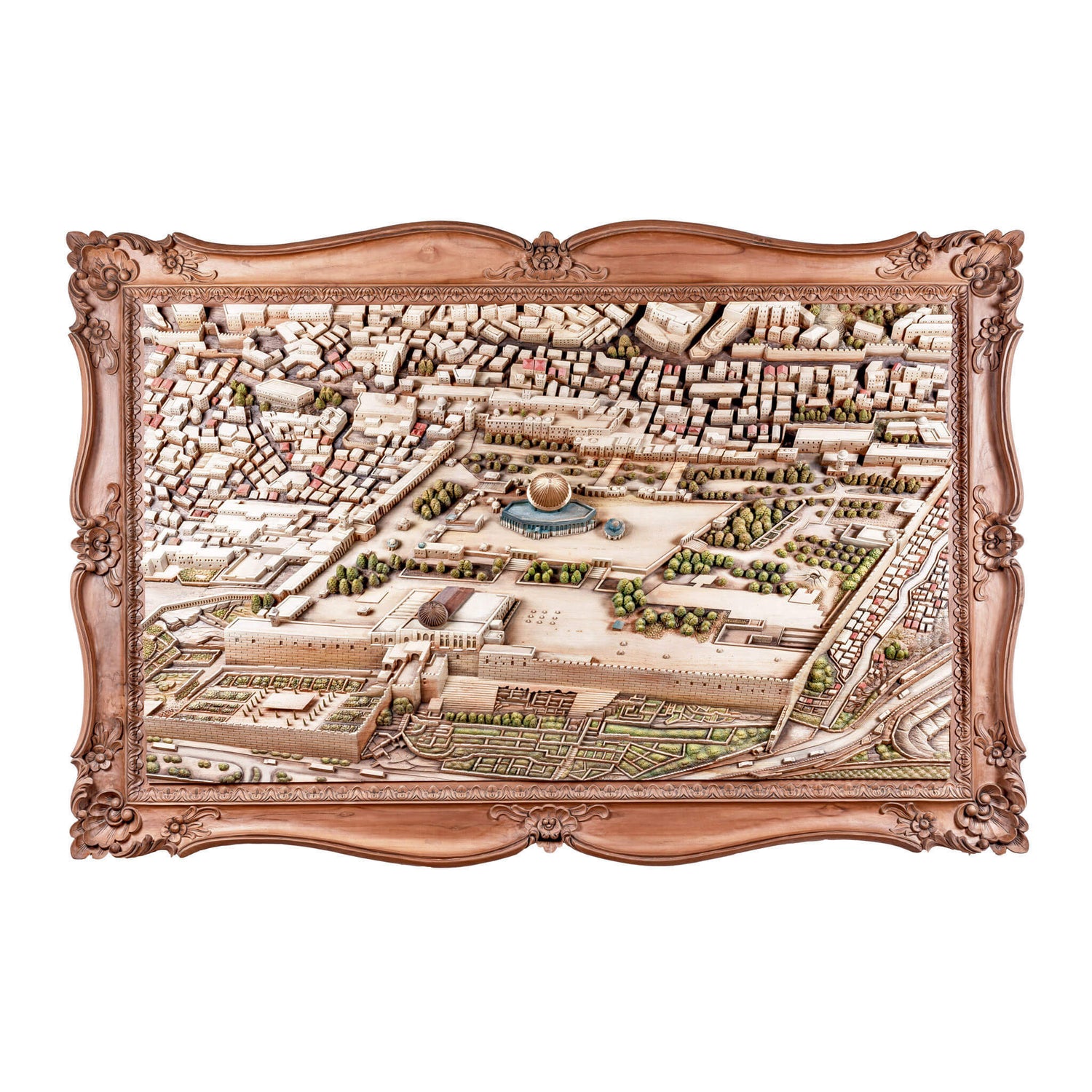 History
Baitul Maqdis, also referred to as Al-Aqsa Mosque, is a sanctified place for Muslims, Jews and Christians. Baitul Maqdis consists of the blue-domed Jami' Al Aqsha building and the golden-domed Shakhrah, amongst other sites. The Shakhrah Dome itself was completed in 692 AD, making it one of the oldest Islamic buildings in the world. In the event of Isra 'Mi'raj, the Prophet Muhammad SAW was appointed to Sidratul Muntaha from the Al-Aqsa Mosque after being taken from the Al Haram Mosque in Mecca. The Al-Aqsa Mosque was once the Qibla and focal point for early Muslims before it was transferred to the Ka'bah in the Grand Mosque. However, Baitul Maqdis has become strongly associated with Islam, from the people to the bustling life in the busy streets.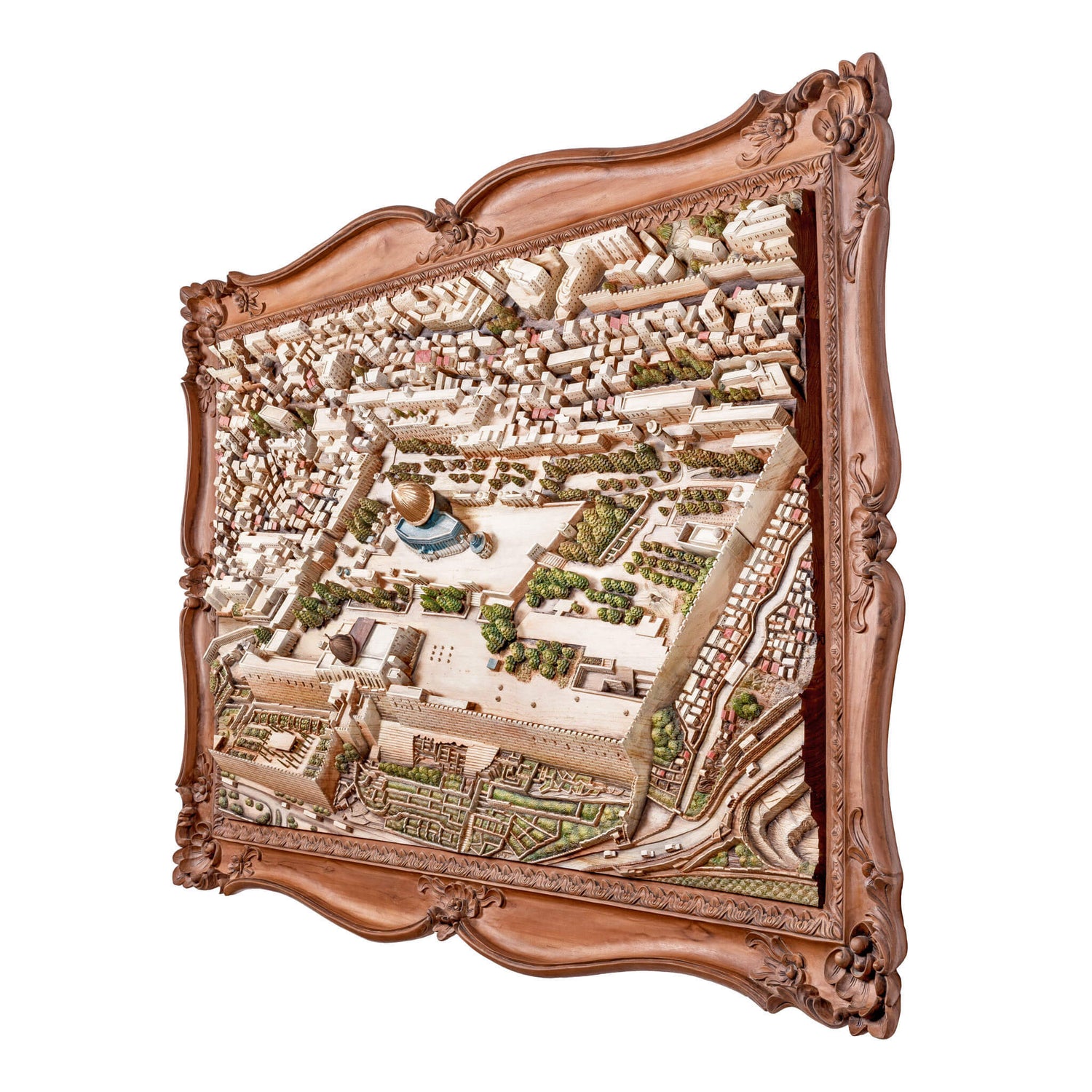 Product Synopsys
Our fascination with Baitul Maqdis is captured in this depiction of the city skyline at sunrise before the city comes to life and filled with activities. The sunrise over the majestic skyline draws pure excitement that we want you to love as much as we do. Drawing on elements of Islam in life, this 200cm (length) by 150cm (height) three-dimensional hand carving of the Baitul Maqdis city skyline is intended to portray the beauty in humanity, harmony, and community that Islam values highly. This very large piece of hand-carved art will be a great compliment to your home, office or for a gift for special occasions. Ideal for placement in your living room or office lobby.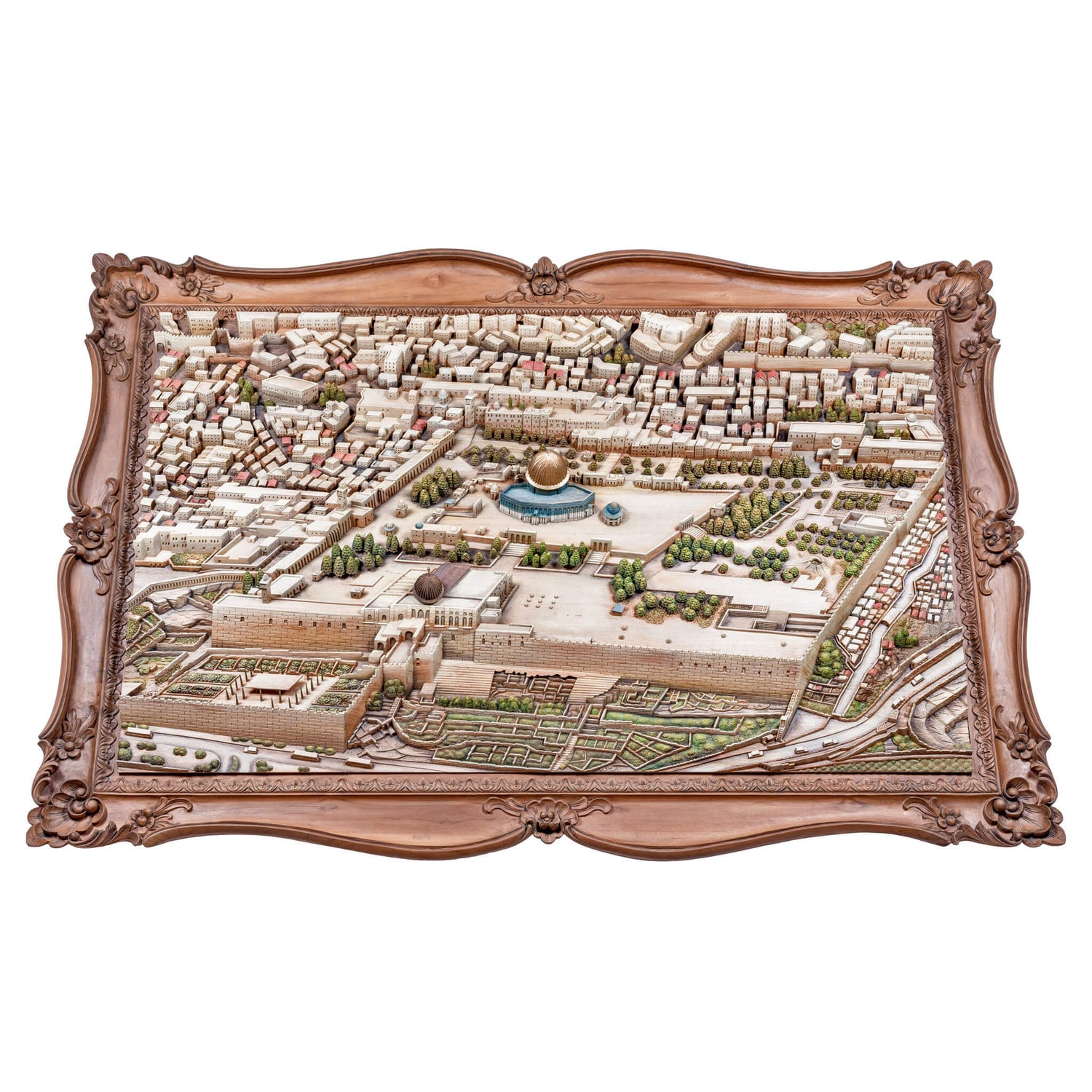 Floral Frame
The walnut finished frame consists of hand-carved floral themes that feature the 'Melati Putih' flower, indigenous to Indonesia. The Melati Putih, a small white flower , is a sacred flower in Indonesian tradition and symbolizes purity, sacredness, graceful simplicity and sincerity. Melati Putih is also the most important flower in wedding ceremonies in Java. We find it fitting to honor our Artisans' work with a framing design that is representative of their local tradition and culture. This unique and localized floral framing design completes our art and we believe differentiate our work from any other Art that features the city skyline of Baitul Maqdis.