Surah Al-Waqi'ah - Relief - 285cm Length x 145cm Length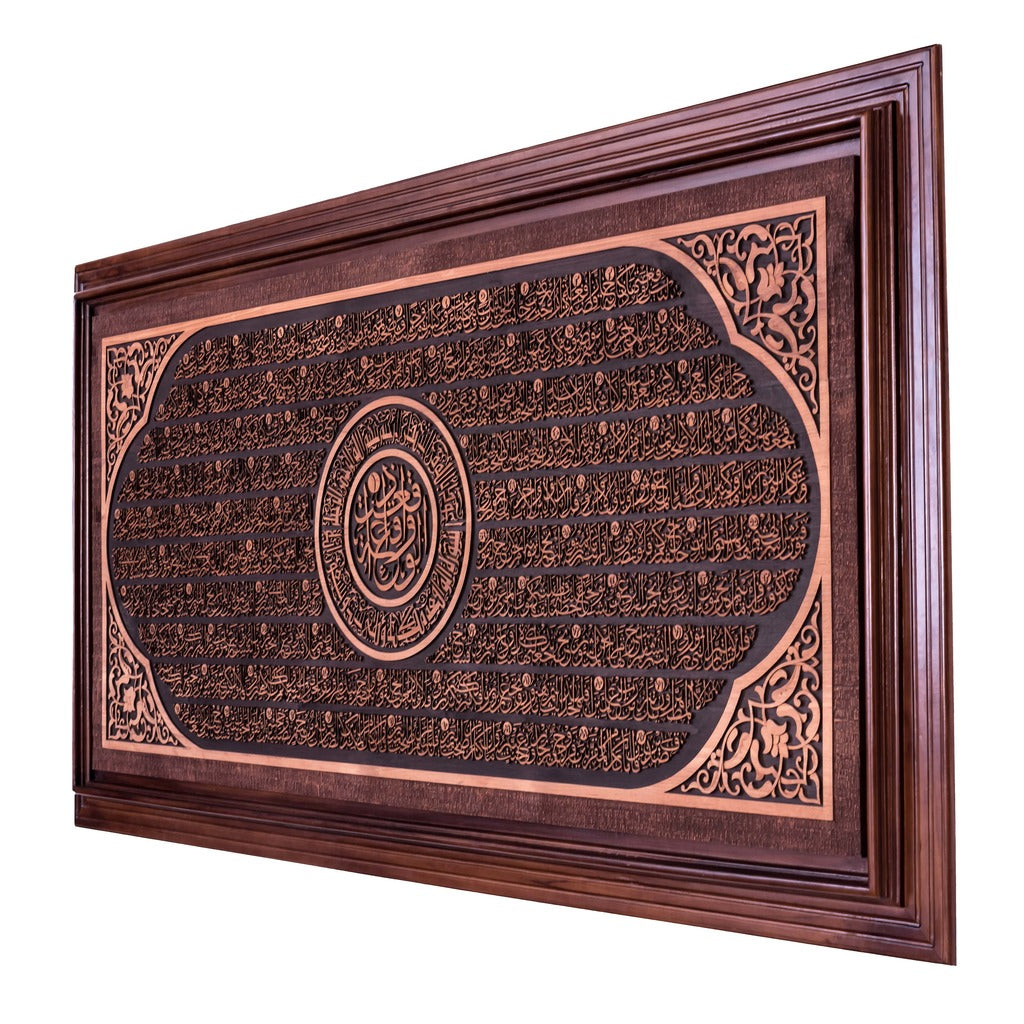 Background
Surah Al-Waqi'ah discusses the afterlife according to Islam and the fate of people after death. According to a hadith, whoever recites Al-Waqi'ah every night "shall never be afflicted by need". For this reason, this surah is one of the most recited of the Holy Qur'an.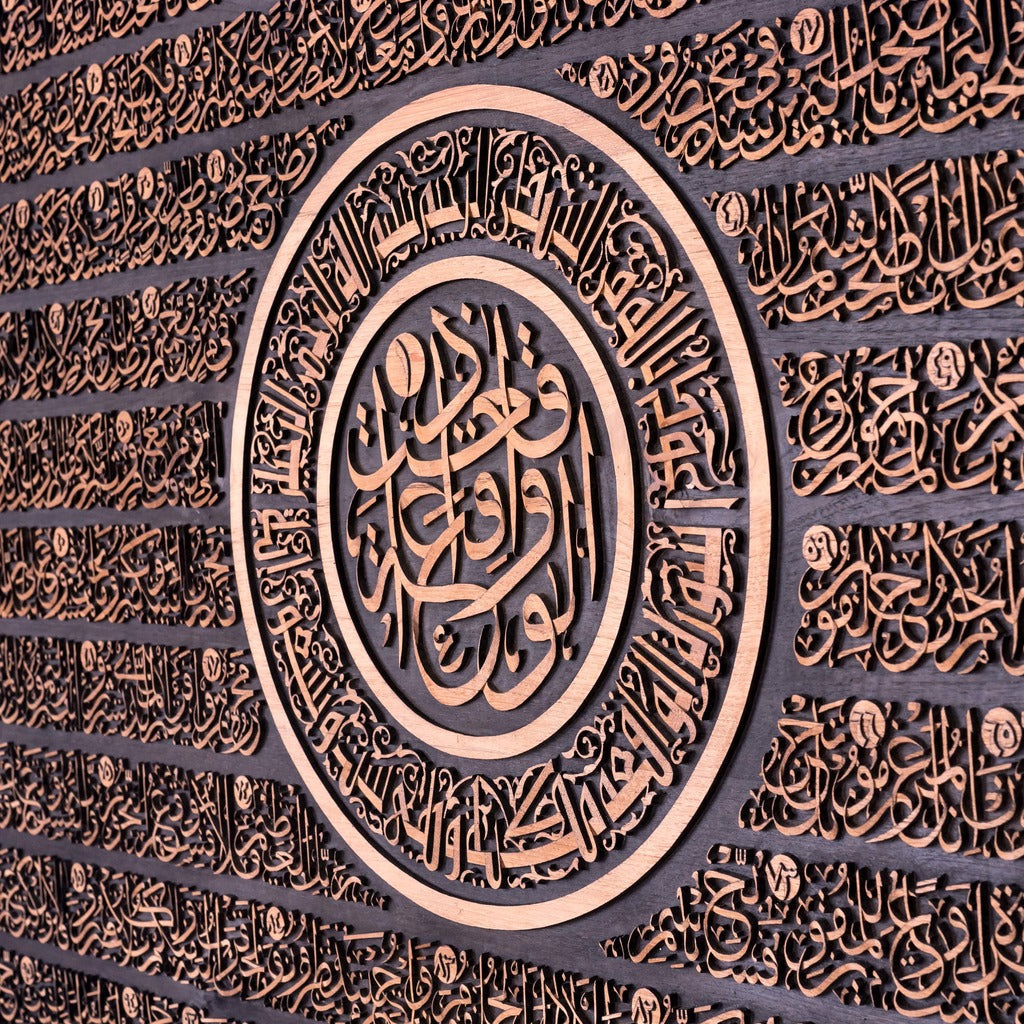 Hand Carved Art
This calligraphy of Surah Al-Waqi'ah is handmade via a technique known as relief carving. The process involves removing wood from a flat teak wood panel such that the calligraphic art appears to rise out of the wood. As wood is removed from the teak wood panel, the Ayat is raised from the background wood, and projects out slightly from the background.
The design at the edges of the wood panel are of vines of the Melati flower, indigenous to Indonesia. This unique and localized floral framing design honors the work of our Artisans and differentiate our art from other work that feature Surah Yaseen.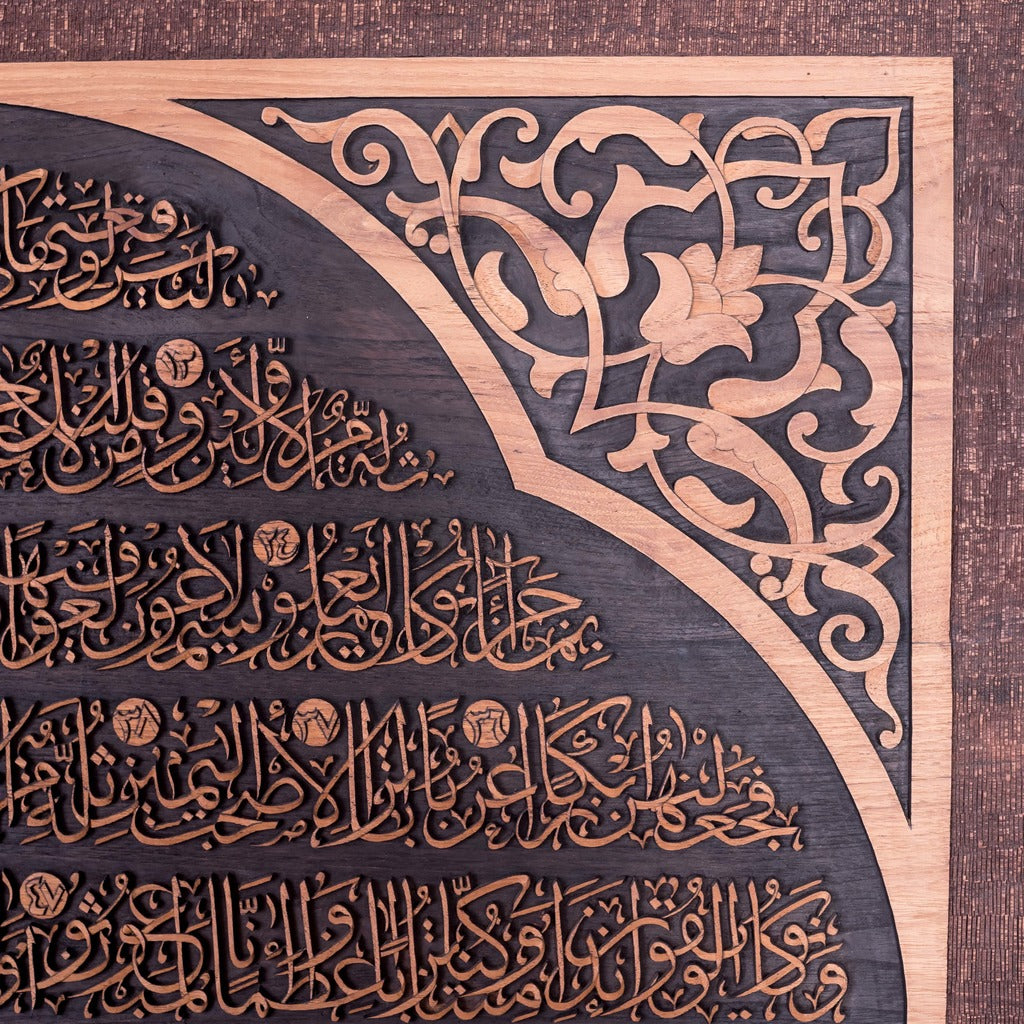 Modern Frame
Measuring 285cm (length) by 145cm (height), the hand-carved relief of Surah Al-Waqi'ah takes six months to complete and includes a modern walnut finished frame.
This very large piece of hand-carved art will be a great compliment to your home, office or for a gift for special occasions. Ideal for placement in your living room or office lobby.