The Umayyad Mosque - Full 3D Relief - 120cm Length x 75cm Height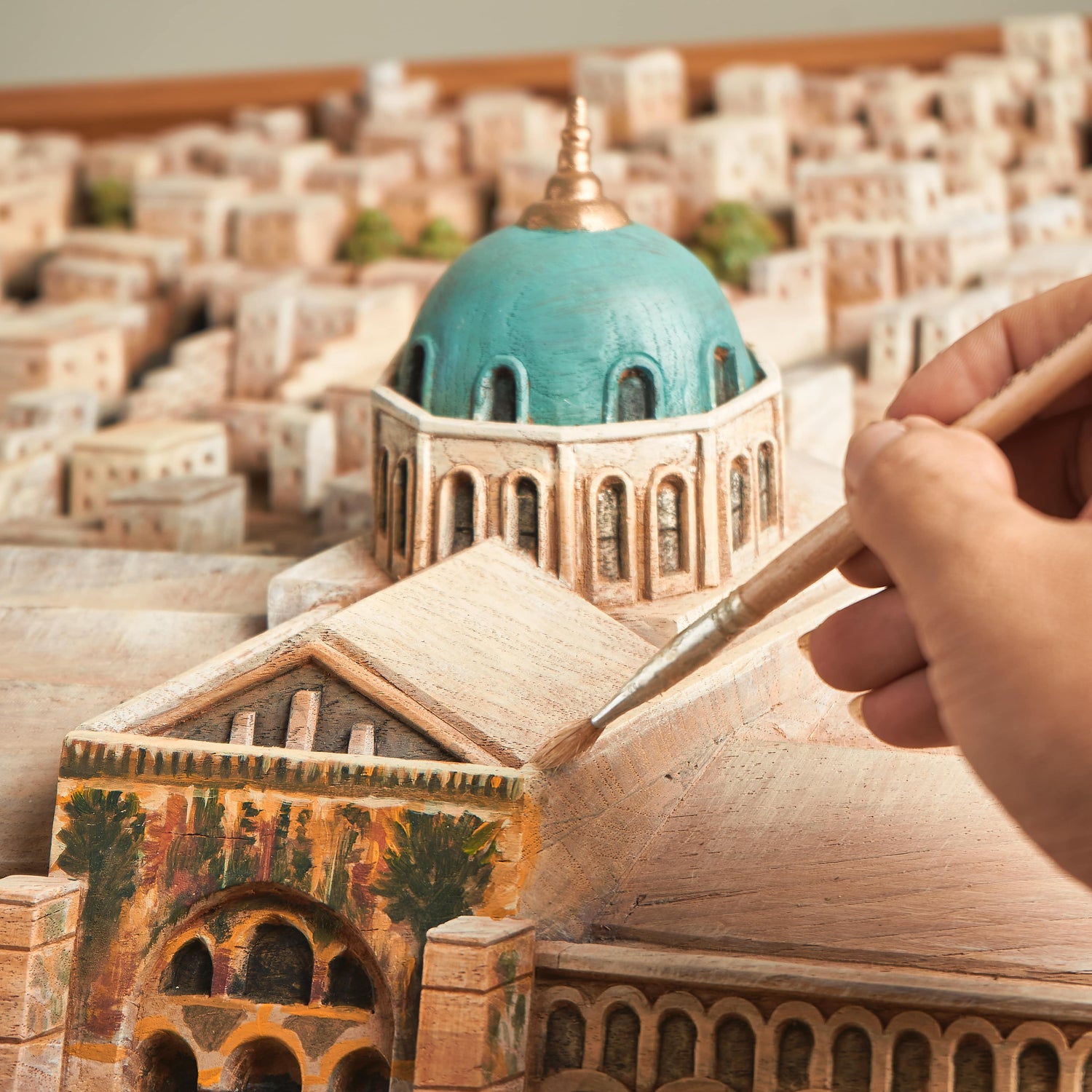 History
The Umayyad Mosque, also known as the Great Mosque of Damascus, located in the old city of Damascus - Syria, is one of the largest and oldest mosques in the world. Built between 705 and 715 CE by the Umayyad Caliph al-Walid I. Adjacent to the mosque is the tomb of one of the most illustrious Muslim leaders, Saladin, who recaptured Jerusalem from the Crusaders.
The mosque was noted for its rich composition of marble paneling and its extensive gold mosaics of vegetal motifs, covering some 4000 square meters (43,000 sq ft), likely the largest in the world. Islamic belief holds that the mosque will be the place where Prophet Isa (Jesus) will return before the End of Days.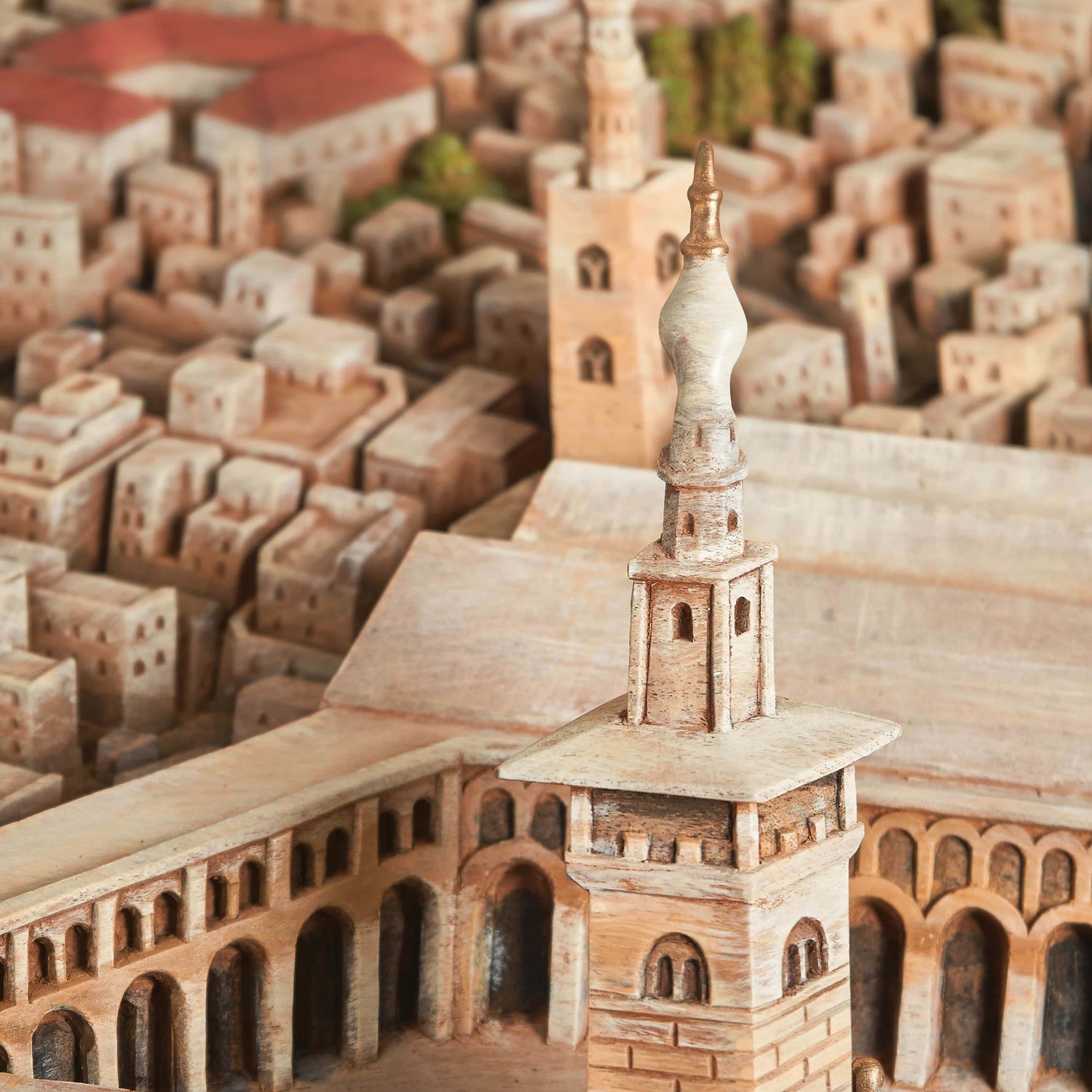 Product Synopsys
Our fascination with The Umayyad Mosque is captured in this depiction of the city skyline at sunrise before the city comes to life and filled with activities. The sunrise over the majestic skyline draws pure excitement that we want you to love as much as we do.
Drawing on elements of Islam in life, this three-dimensional hand carving of the The Umayyad Mosque skyline is intended to portray the beauty in humanity, harmony, and community that Islam values highly.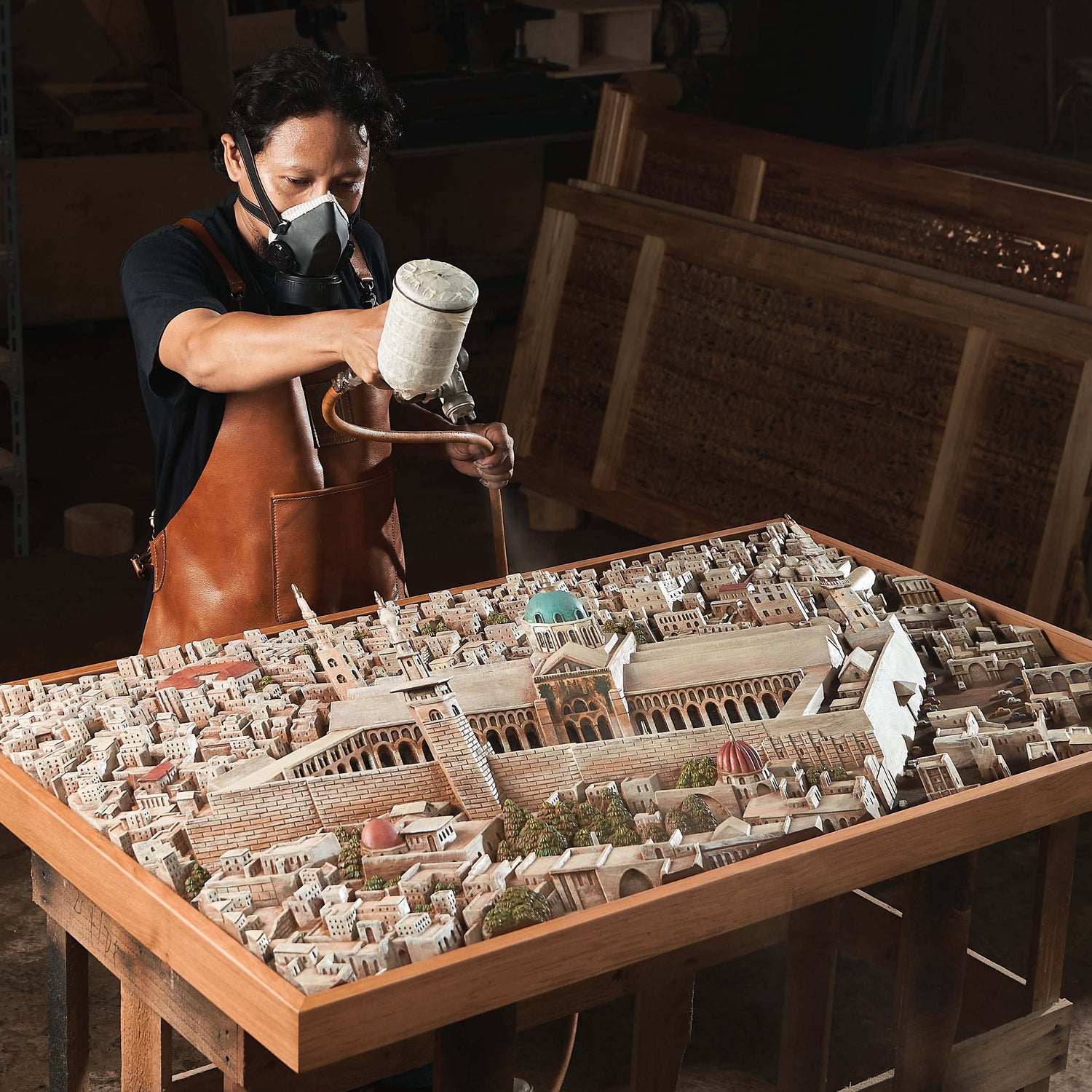 Minimalist Modern Frame
Measuring 120cm (length) by 75cm (height), the hand-carved 3 dimensional wood art of The Umayyad Mosque takes five months to complete and includes a minimalist modern teak wood frame in natural finish.
This large piece of hand-carved art will be a great compliment to your home, office or for a gift for special occasions. Ideal for placement in your living room or office lobby.